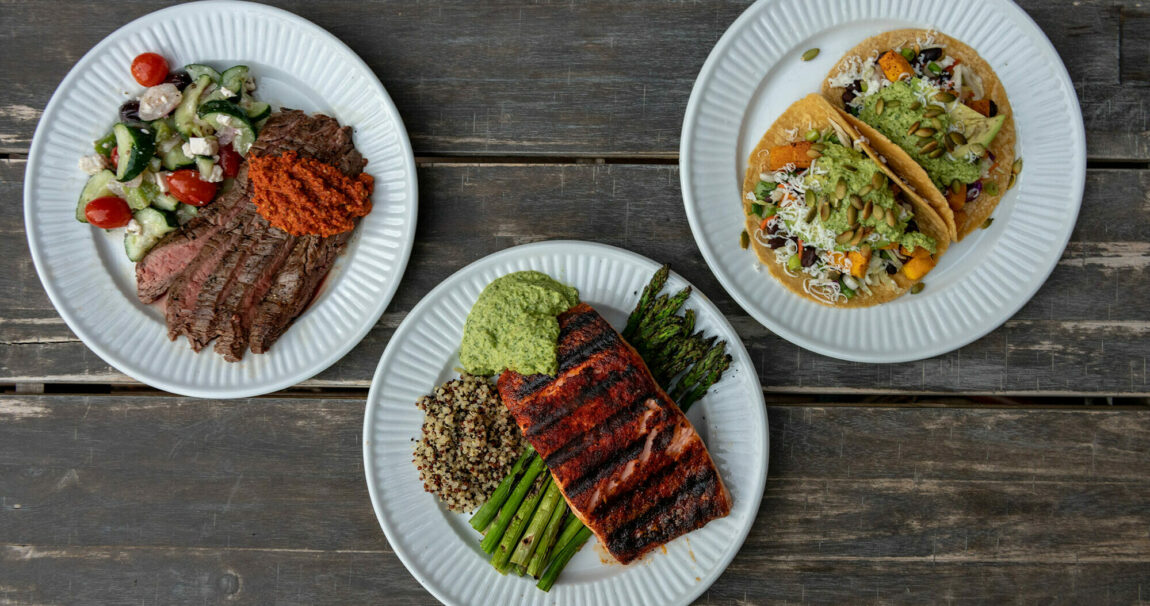 Saucí Living: Fresh gourmet topping sauces
---
A culinary vacation without leaving the house
Born of adventure travel and a love for the varied cuisines of the world, our restaurant-quality, fresh gourmet sauces bring your home cooking alive and dress up prepared foods or takeout. Versatile and convenient, you can give any meal a burst of international flavor and rest easy knowing they are made from clean, healthy, real-food ingredients.
---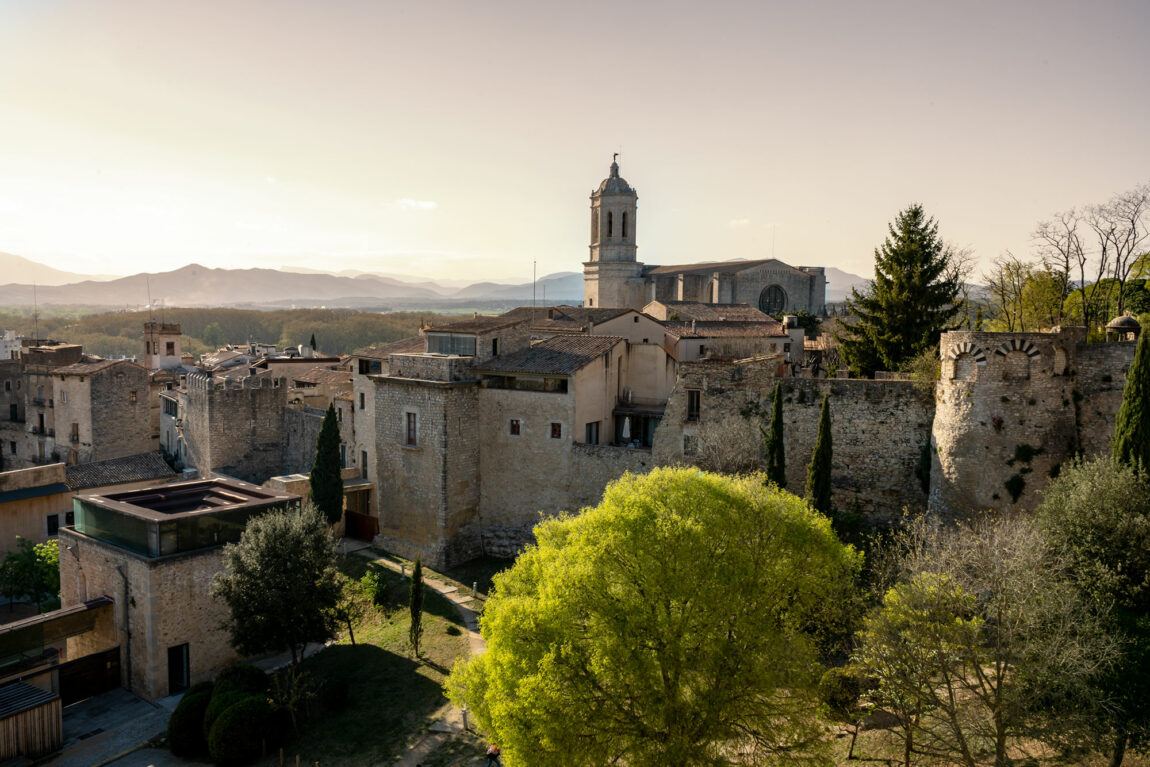 "Sauce is culture. It captures the terrain, the climate, and the local tastes. It evokes adventure and an inspiration to travel. Local ingredients that are pressed, ground, mashed and stirred into a sauce are a signature of the land and its people. Food is like music, it connects people without words, and offers a window to other cultures."
---
Topping Sauces for just about anything
Recipes for breakfast, lunch and dinner, with snacks and appetizers in-between. Our sauces are vegan, gluten, soy and dairy-free, low in cabs and sugars, but packed with flavor. These are just a few!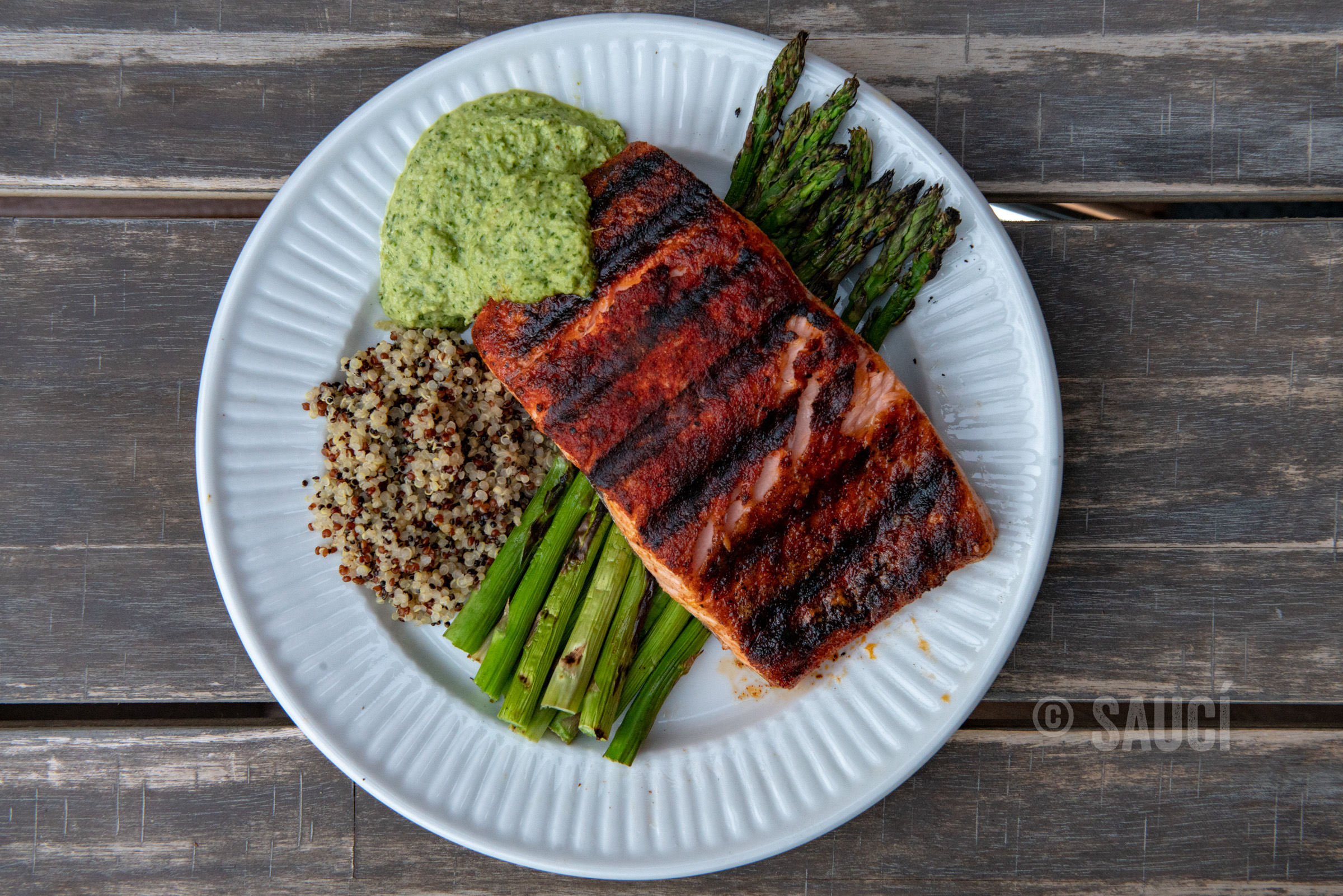 Grilled Salmon with Saucí Verde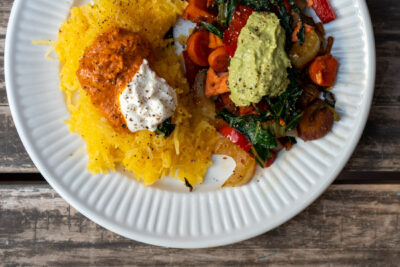 Spaghetti Squash with Romesco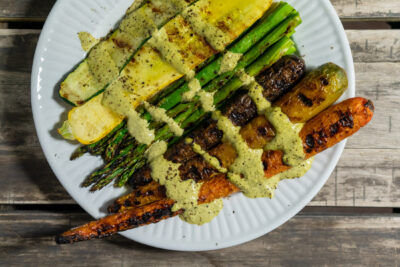 Grilled Veggies with Verde Aioli
---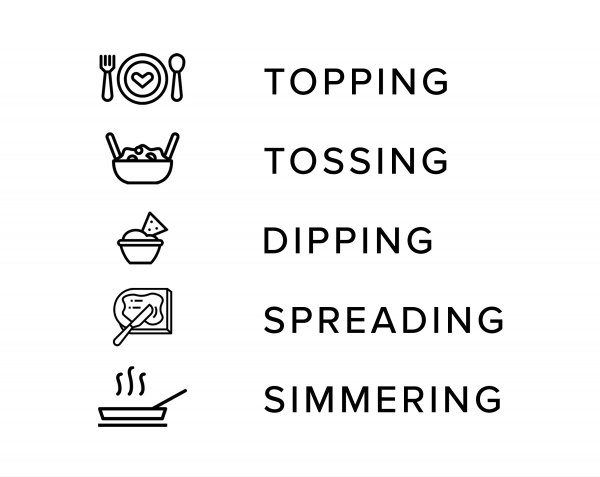 Handcrafted from simple, fresh, natural ingredients
Ingredients you can trust, blended out of simple foods you recognize and can pronounce. Uncompromising attention to the taste, texture and color of sauces from around the world, fine-tuned for your home.