Recipes & Inspiration
These are just a few ideas to get you started. We really do use them on just about anything, and we'll be adding fresh ideas for easy gourmet Saucí meals all the time!

---
More Recipes Coming Soon!
Butternut Squash and Mushroom Enchiladas with Verde Sauce
Zucchini Lasagna with Romesco
Romesco Risotto
Gin+Scal Mashed Potatoes
Best Omelet with Romesco and Avocado
Polenta with Mushrooms and Romesco
Tofu Veggie Bowl with Romesco
… and more!
---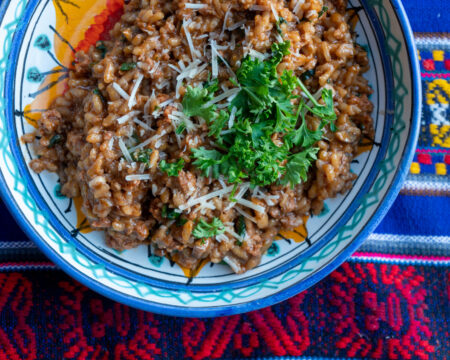 Risotto is just one of those wonderful dishes that is simple yet fancy at the…