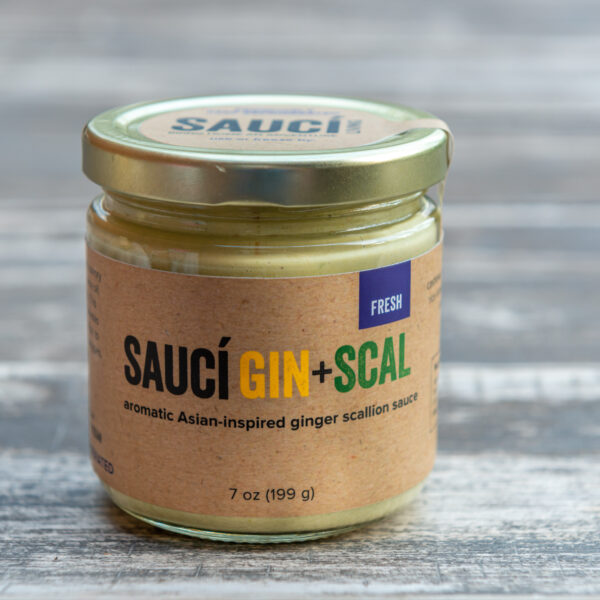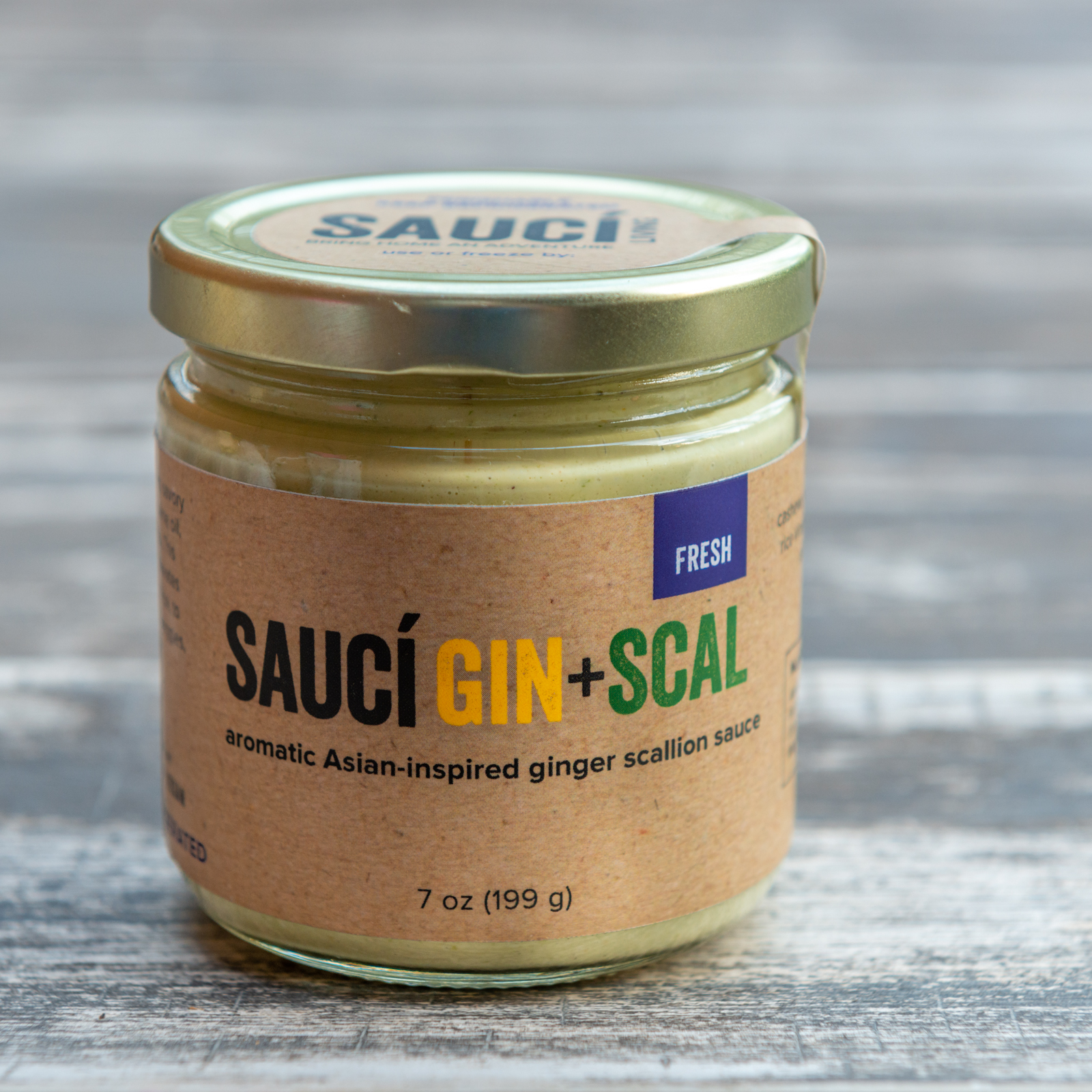 Single Jar
Saucí Gin+Scal
$12.00
Aromatic Asian-inspired ginger and scallion based sauce, with hints of sesame and orange.
Zesty, fresh ginger meets savory scallions, tangy lime, nutty sesame oil, with a hint of salty sweetness. This delightful Asian-style sauce elevates everything from noodles and rice, to seafood, chicken, pork, steak, veggies, omelettes, and more
A re-interpretation of a traditional southeast Asian condiment, this adds blended cashews to some new flavor layers which make the magic happen.
What's in our Saucí Gin+Scal:
water, cashews, scallions*, e.v. olive oil*, ginger*, rice vinegar, garlic, coconut sugar*, coconut aminos*, salt, limejuice*, sesame oil, orange zest*
* organic
(less than 1% organic cultured dextrose)